>
Franchise & Distribution
Franchise &
Distribution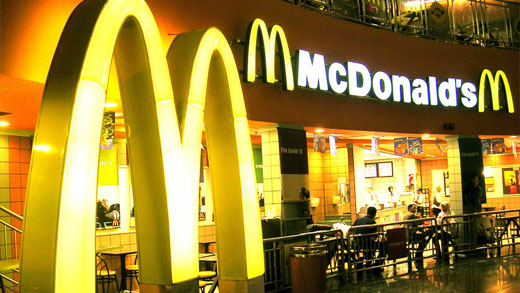 Many people dream of one day owning a business. Often, franchising provides the way for individuals to realize this dream. The franchise business format generally has a higher rate of success because it involves a tested business idea and provides training and support. Franchisors require competent franchise counsel to ensure that their systems can move forward safely and legally. Franchisees similarly require competent franchise counsel to ensure the business opportunity is right for them. At Baggott Law, we are the lawyers to whom you can turn for competent franchise counsel.
Few areas of business law and trade regulation are as involved and complicated as franchise law. Franchise law has its own detailed regulatory scheme and format, encompassing both Federal and state law. Because, at its heart, franchising is a system of distribution of products and services, franchise law encompasses anti-trust, business law and trademark law. With its unique regulations, in-depth rules and multi-state regulatory oversight, the area of franchise law requires a skilled counselor with the knowledge and experience to navigate this complex field. Franchise law is not an area in which lawyers dabble; it is either practiced or not. At Baggott Law, we practice franchise law and dedicate our practice almost exclusively to franchise matters.
Simply put, we are the authority on franchise law in Tennessee. We have the knowledge and know-how that can only come from years of experience representing franchisors, working in-house with those companies and representing franchisees.
With Roland Baggott at the helm, and his years of specialized and practical experience in this field, we guide our clients through the ins and outs of franchising, often working as an outside general counsel. We understand and bring to you our knowledge about many different franchise systems and the pitfalls that can be a trap for the unwary.
We are sought after because we know the franchise business format, the regulatory scheme governing franchising, and because we have a one-on-one approach with each of our clients.
At Baggott, we are both franchise transactional lawyers and franchise litigators. As litigators, we know how to litigate franchise disputes and understand their unique characteristics. Franchise litigation is one of our specialties. We are proud of our accomplishments in this arena, where, almost without fail, our clients' opponents are represented by very large law firms. However, our clients know they do not have to hire a large international law firm to fight and win a franchise battle. We bring resources to the table that level the playing field, not the least of which are our knowledge base and work ethic. Whether the issue is breach of contract, enforcement of post-term covenants, fraud, unfair and deceptive trade practices, termination and de-identification or the protection of trade secrets, we lead the way through to the other side.
As transactional lawyers, we represent start up franchisors, registering their trademarks, developing initial franchise agreements and developing disclosure documents. Then, we assist you in creating internal systems that will allow you to manage your system effectively and help your franchisees duplicate customer experience. We can, and will, prepare registration applications for those jurisdictions that require registration of the franchise offering prior to making a sale to a franchisee - a process that can often be frustrating and time consuming.
We also represent well developed franchisors, preparing annual updates of their franchise disclosure documents and state registrations. We assist with system compliance and work with our clients to help them develop the internal controls, operational standards and distribution systems that lead to long term success. As your system matures, grows and changes, we assist you in making sure that your agreements meet your needs and will amend and re-draft accordingly. Should you contemplate an acquisition of a competitive system, a sale of your system, or the merger with another system, we will be there by your side to guide and advise you throughout the negotiations.
For franchisees, we provide document review and analysis. We will shepherd franchisees through the purchase of the franchised business, starting with an opinion about whether the franchise offering complies with the disclosure rules. We help franchisees negotiate their commercial leases and can assist with the closing of loan transactions, including SBA loans. For multi-unit franchisees, we have additional resources and connections, such as accountants to whom we can make introductions as a value-added service. In select cases, we represent franchisees in litigation.
There is no task we are unable to handle. At Baggott Law, we are the lawyers who have the knowledge, experience and dedication that you need and deserve for your franchise matters.