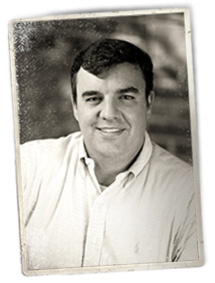 Roland Baggott
Roland W. Baggott III has established a reputation as an independent and principled legal advocate for his clients' needs. He is one of Tennessee's leaders in franchise and distribution law. Personal interaction is one of his hallmarks. He devotes personal attention to every client, beyond what is expected in today's fast-paced legal system.
Mr. Baggott is selective in the matters that he handles and the representation that he accepts. In providing legal services, he calls upon his years of practical experience to help guide his clients through the intricacies and complexities of the law.
" ...calling upon his years of practical experience to help guide his clients through the intricacies and complexities of the law. "
Prior to founding his own firm, Mr. Baggott was the General Counsel to the Smoothie King Franchises, Inc. In that position, he managed the legal affairs for the Smoothie King franchise system, encompassing 32 states and over 270 franchised units. In private practice, he often works with his clients as an outside General Counsel.
Throughout his career, Mr. Baggott has navigated his clients through substantial business transactions, providing practical business advice, as well as counsel, on the technical aspects of the law. He has also successfully represented clients in complex commercial litigation, involving issues of business law, trade secrets, trade regulation, intellectual property and contract disputes. He understands and competently handles issues that are important to his clients so that they can be successful.
Mr. Baggott is licensed to practice in Tennessee and Louisiana. He is an active member of both the Tennessee Bar Association and the Louisiana State Bar Association. He is also actively involved in the American Bar Association's Forum on Franchising and the Section of Litigation. An accomplished author and lecturer, Mr. Baggott is a regular contributor to the Louisiana Bar Journal and to American Bar Association publications. He is respected by his peers for the thoroughness and quality of his work, frequently working on referral and as local counsel for out of state attorneys.
It is easy to see why Mr. Baggott is recognized as a rising figure in the legal community. He earned his law degree from The Ohio State University College of Law in 1998 and earned his undergraduate degree with Honors in English and a Minor in Chemistry from Vanderbilt University in 1995.